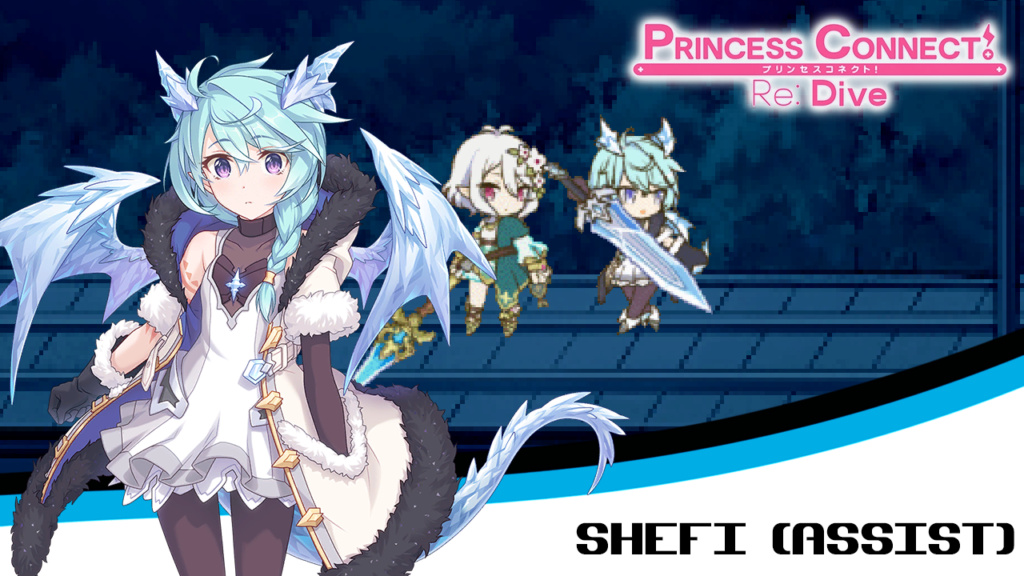 Please excuse the render used in this picture, that's the only image I could find that had transparency on it and I'm lazy to erase the background in her 3★ card profile.
Shefi, from Princess Connect! Re: Dive, lends you her support!
This assist, unlike many others, comes with three different attacks which are executed by your directional inputs (none, left or right, down). I'd appreciate if you check out what she's got to offer by your own.
Update Log:
[ Patch 1 ]
* Updated her with CMC+ v7's modding format.
* Made her more reserved by not talking much before despawning.
* Included her sticker files just in case.
Credits:
- esterTion: For making the tools used to obtain PriConne's assets.
- Cygames: Owners and developers of Princess Connect! Re: Dive.
Download Link: https://drive.google.com/file/d/1Dr0nlniBL0TvwzQHwNhHwaVkj93ah6UU/view?usp=sharing